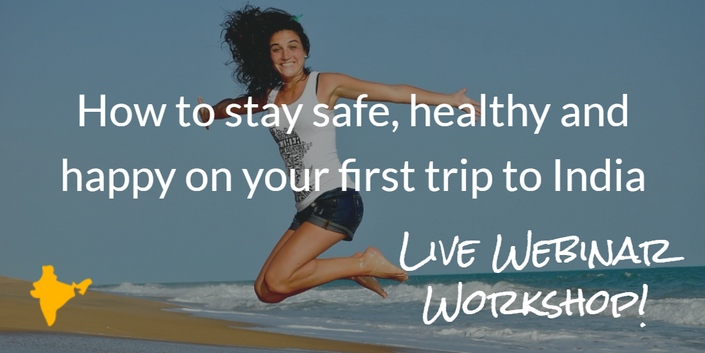 September 10th and 17th: Live Webinar Workshop!
How to stay safe, healthy and happy on your first trip to India
Watch Promo
If you are planning a trip to India, or even just THINKING about it, you need to join us for this free webinar workshop!
This is a live online workshop for people who have been dreaming of taking a trip to India, but just need that extra boost of confidence to make it happen.
In two 45 minute sessions we will answer our most commonly asked questions about visiting India including:

— What's the story: Is travel in India safe?
— Food and water: How to eat amazing food in India without getting sick
— Accommodations and comfort: Will I be comfortable?
— Getting around: What you need to know about local transportation in India
We will also focus on travel safety for female solo travelers, including Anna's top 10 tips for women traveling in India. This section alone should make attending the workshop worthwhile.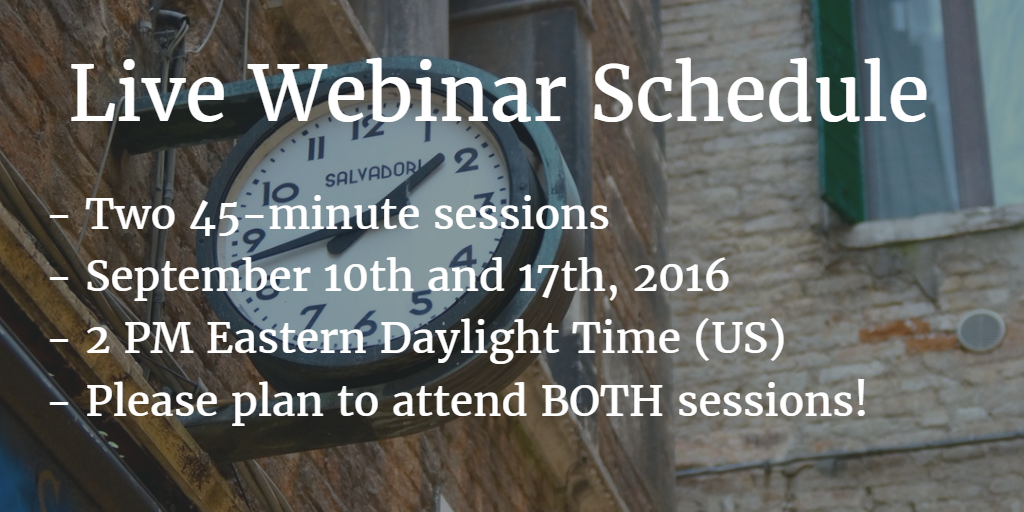 The webinar event consists of two 45-minute online workshops. Part-1 will meet on Saturday, September 10th at 2 PM Eastern Daylight Time (US) and Part-2 at the same time the following week (September 17th at 2 PM EDT). Please plan to attend both sessions!
There will be an "Ask Us Anything" Q&A following each session so come prepared with your questions about travel in India!
Get this free bonus just for signing up!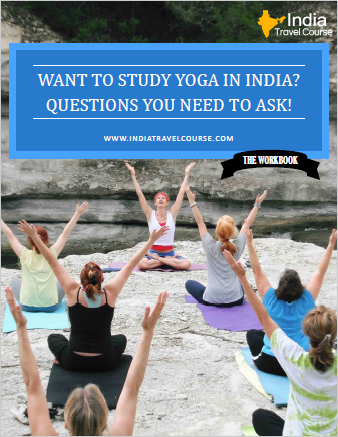 Special bonus for yoga students and teachers: Since a lot of people we talk to are interested in studying yoga in India, we will also include a free bonus for anyone who signs up to attend the webinar. This bonus is a workbook called "Want to study yoga in India? Questions you need to ask!". This is a core part of our paid course on yoga in India. Anyone who signs up for the webinar will be able to download this valuable workbook for free. Not interested in yoga? I bet you have a friend that is interested, so give the workbook to her!
Join fellow wold travelers who value honest, independent and thoughtful advice about visiting India.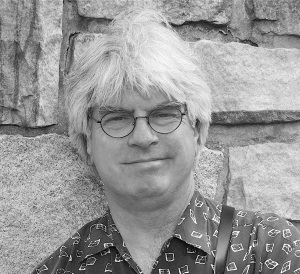 "India Travel Course is my first stop resource for traveling to India. Michael and Anna have done meticulous research and use their own personal experiences from living in India (and moving back soon) to help enlighten travelers. I found their tips on food, yoga instruction, suggested music listening, and tips on booking are honest, informative, interesting, and very useful. Their love of India is obvious. I highly recommend India Travel Course for anyone going to or just considering going to India."
Todd Collins
Basking Ridge, NJ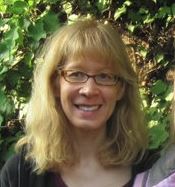 "Anna and Michael: I can't think of anyone better to offer a course about travel to India than the two of you. Whenever anyone talks about going to India, I brag about how you helped to plan my trip, and I wish I could introduce them to you! Your encouragement made my trip to India so special. In fact, I was daydreaming this week about looking out over the lake in Udaipur, and am pretty tempted by the idea of a yoga retreat to explore another part of India!"
Becky Franklin
Madison, WI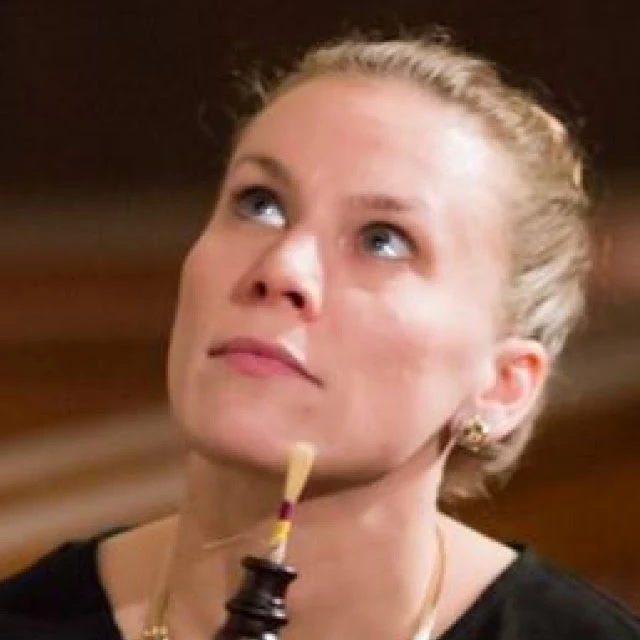 "Anna and Michael are the kind of people that dream of helping others achieve their dreams. With their extensive experience and thoughtful insights, I would trust them 100% to organize my yoga study, vacation, or anything else in India!"
Kristin Olson
NYC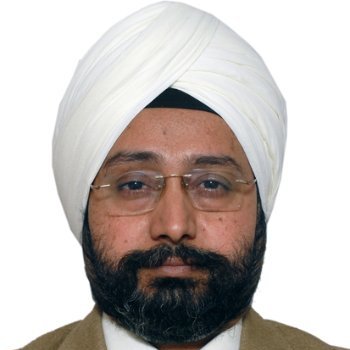 "I have worked with many foreigners over the years, but not one of them knows as much about India as Michael does. With Michael's incredible ability to present everything in an easily comprehensible manner and Anna's years of teaching experience, they should be able to help a lot of people not only see Incredible India for the first time but enable them to understand what they are seeing."
Harinder Basra
Delhi, India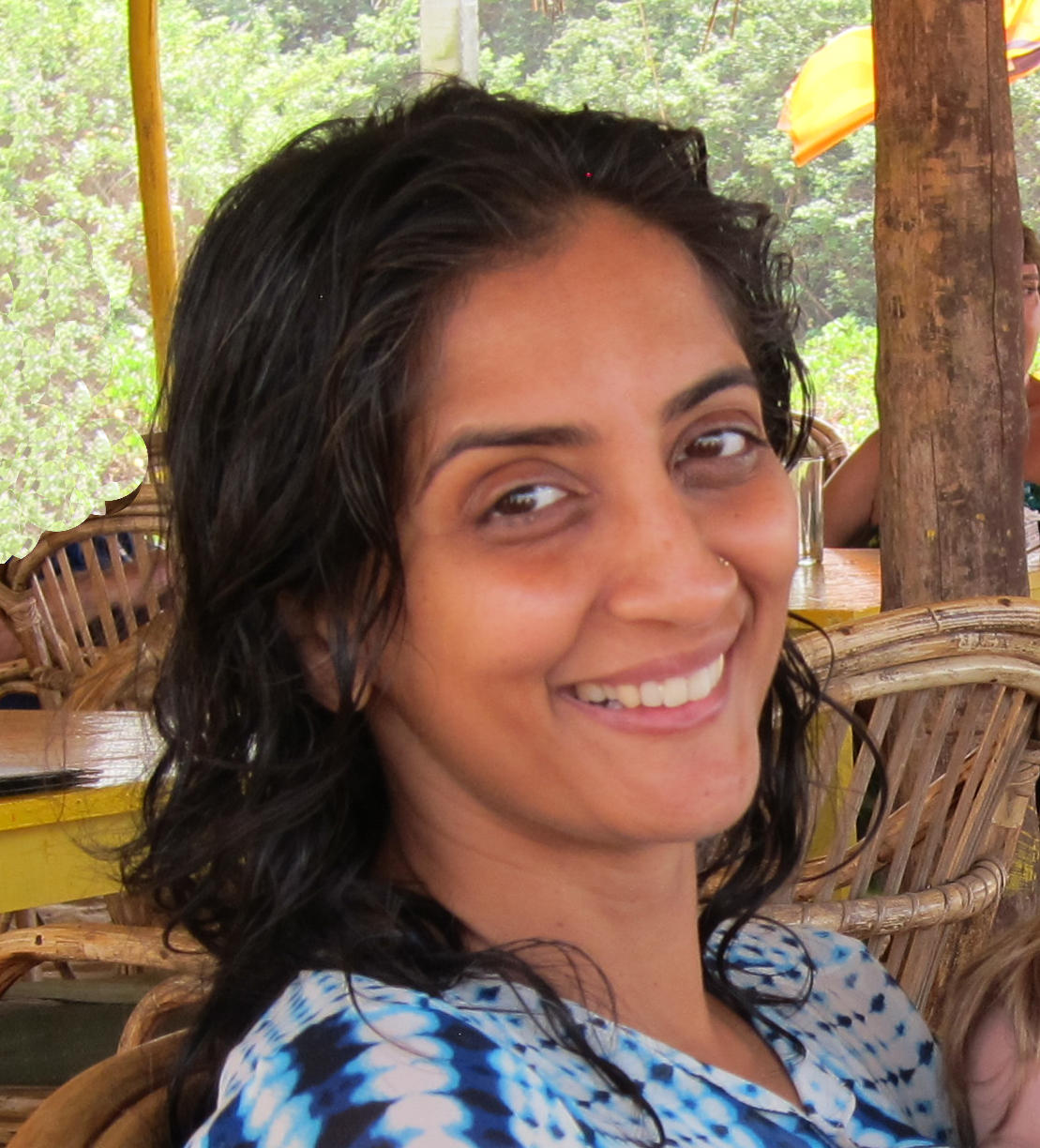 "Anna is the first non-Indian colleague who befriended me at work over fifteen years ago and has been a pillar of support since then. Her knowledge about yoga is in-depth and her approach to India is one of sensitive understanding. Michael is the perfect host whether in India or the US. Both Anna and Michael have bridged the gap of cultures effortlessly and you cannot be in better hands should you plan a trip to India with them."
Nandita
Goa, India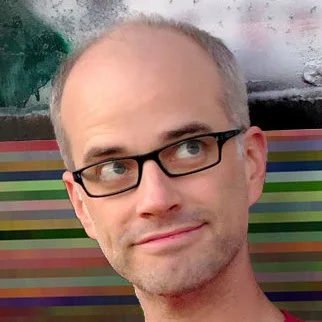 "Michael has been one of the best yoga teachers I have had the pleasure to study with, in particular bringing yoga BACK to some of its founding principles (rather than an aerobics-like activity designed to help me lose weight and get tight buns). Michael AND Anna were great travel guides, explaining in advance the hidden little surprises that come when traveling in a new and different culture. My on-ramp into India seemed short and easy, mostly, I presume because of their careful preparation."
Matt
Madison, WI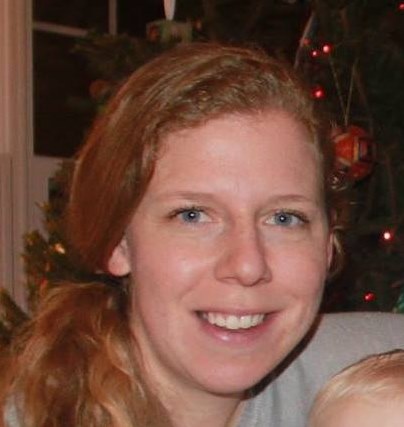 "Michael and Anna's passion for India is so heartfelt it is contagious. I can't think of anyone I would trust before them for advice on traveling there."
Priscilla Racke
West Deptford, NJ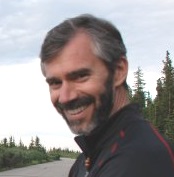 "I know Anna from her grad school days when she would fly in from India between semesters to complete grad work on campus. Her genuine affection, admiration and understanding of India was ever-present. She and Michael will be my #1 source for anything India."
David Gaines
Wake Forest, NC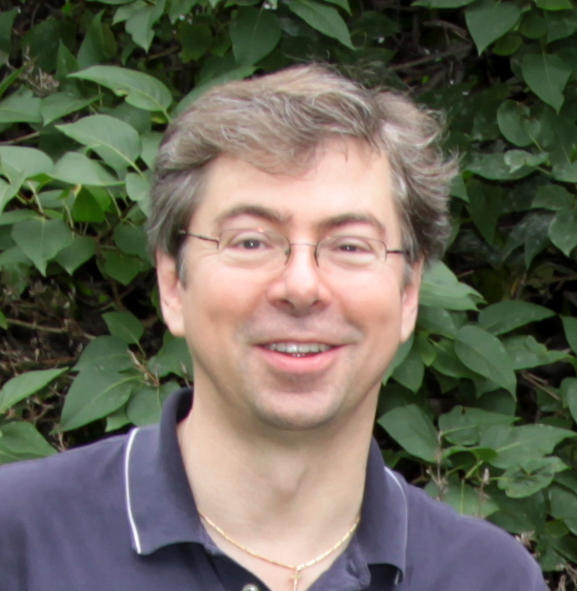 "Anna and Michael have vibrant understandings of many subjects and the uncommon abilities not only to grasp new concepts very quickly, but also the gift to explain with great clarity and modesty. Having myself traveled internationally many times, and knowing Michael and Anna personally, there is nobody I would trust more for advice about traveling in India or neighboring countries."
Doug Renner
Saint Paul, MN
Your Instructors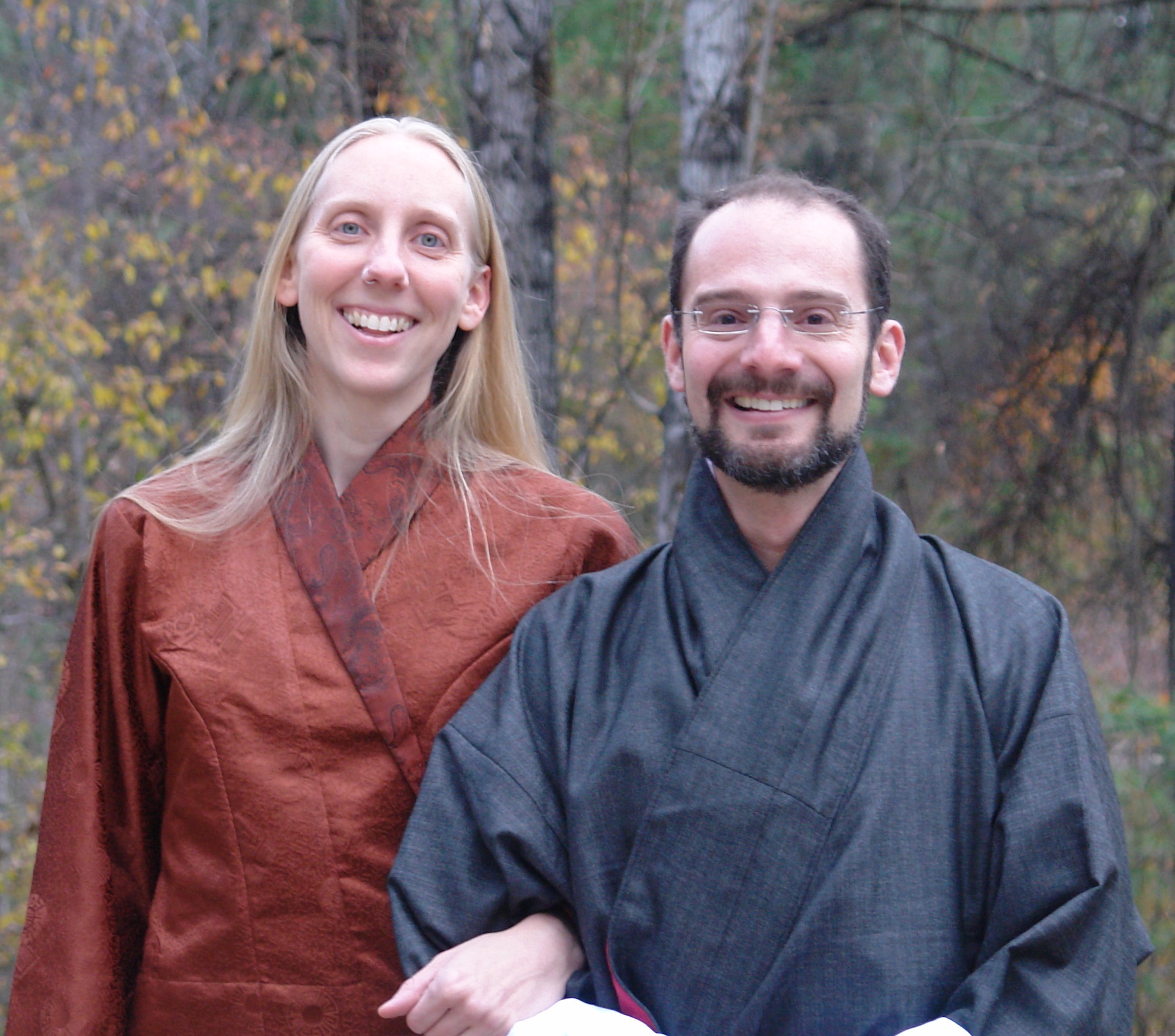 We are Michael Marmor and Anna Marmor, an American husband and wife team who love India and want the process of going there to be a little less overwhelming for those new to this part of the world. Michael is a technology entrepreneur who first came to India in 1999 to open a Hyderabad office for his New York City-based software company. Anna is a Mathematics teacher who taught at international schools in India and Bhutan for more than 12 years. We met on vacation in Kodaikanal in Tamil Nadu and were married three years later.
Yoga and meditation have been an important part of our lives for nearly 20 years. Both of us have studied yoga extensively in both India and the US, and both of us are meditation practitioners. We are both asked for advice on travel in India, Indian cooking, yoga, and meditation on a fairly regular basis, and that is the genesis of the online workshops, webinars and courses we have created. We certainly do not have all the answers, but we can generally point you in the right direction. We look forward to getting to know you!
Please feel free to leave us comments within the courses, or reach out to us directly.
Frequently Asked Questions
I can't make it to the live event at that time, can I watch a replay later?
A recording of the live event will be available for a limited time (usually one week) for everyone WHO HAS SIGNED UP for the webinar in advance. If you know you will not be able to attend, but you want to watch the recording later, you should sign up for the webinar so that your name will be on the list of people who will be allowed to view the replay recording. If you don't mind, send us a short note that you will not be able to attend the live event so that we don't wait for you!
I've never participated in a webinar. How does it work?
A webinar is a live webcast that you participate in using your computer on the internet. When you sign up for the event, you will get access to a website with more information about the event, including a web link that you will click on or paste into the address bar of your web browser. At the time of the event, you click the link and are taken to a "meeting room" where you will join other participants and the presenters. You will watch and listen to Anna and Michael on your own computer and can ask questions via a "chat area" on the screen. Since there is sound as well as video, be sure to turn on your speakers or plug headphones into your computer. You will not be on video during the webinar, only the presenters will be seen. What you type into the chat area may be seen by everyone participating, so keep it clean and relevant!
Will I be able to ask Anna and Michael questions?
Yes! We would LOVE to see your questions and comments via online chat during the presentation! Please note that Anna and Michael might not get to answering your questions during the presentation itself, but they will make sure that all questions are answered in the Q&A session before the webinar ends. Also, once you have signed up for the workshop you will have an opportunity to send Michael and Anna your questions IN ADVANCE which will make sure they get answered during the workshop.
How early should I arrive?
We recommend you arrive fifteen minutes early so that you have time to check in and get settled. This will also give you time to be sure your computer is correctly configured for the webinar. Get connected so you are sure everything is working and then make yourself a cup of tea!
How long will the webinar last?
Our webinars typically last 45-50 minutes with 10-15 minutes for Q&A at the end of the program.
Do I need to install any software or plugins on my computer?
You will need a web browser and a Google account to fully participate. If you use Gmail or any of the Google tools that require you to log in, then you already have a Google account. We use Google's YouTube Live Streaming service for our webinars, so as long as you can watch YouTube videos and hear the sound, then you should be all set to watch the webinar. To participate in online chat during the webinar you will need to be logged into your Google account. You should not need any other software or plugins.
Can I arrive late for the webinar?
We highly recommend that you arrive promptly so that you can benefit from the entire session and can better understand the context of the discussion. This said once the webinar has been opened you can sign-in any time up to the end of the webinar. Since Michael and Anna have a Q&A session after their webinars it may STILL make sense to attend even if you have missed quite a lot of the session.
Space is limited and these free training events always fill up. You'll leave this webinar with answers to the most commonly asked questions that we receive at India Travel Course, including our latest recommendations about physical safety, food, accommodations, and transportation. At the end, there will be a LIVE Q&A to help you get answers to any questions you have related to visiting India. Welcome to India Travel Course. We're so glad you're here!