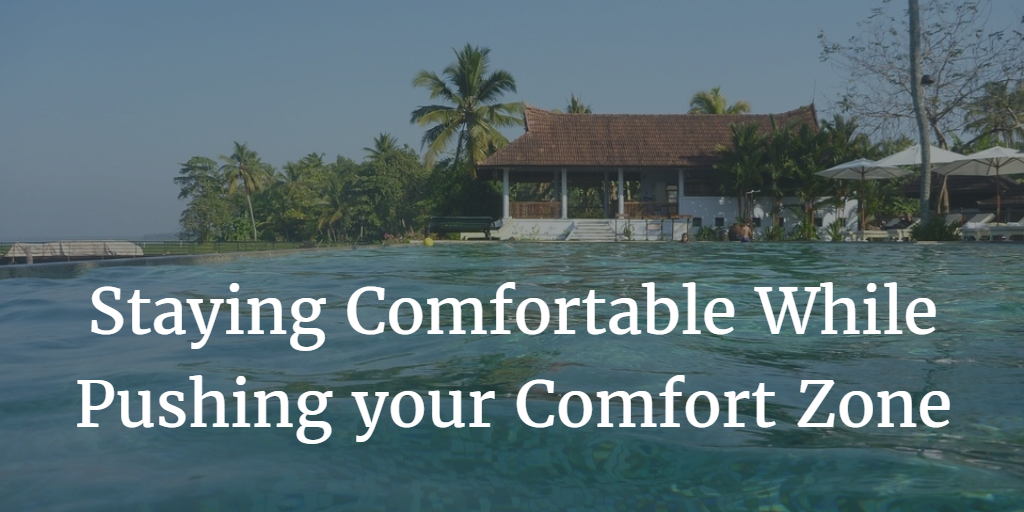 India will test the boundaries of your comfort zone. For the most part, it is up to you to decide by how much and in what ways.
India is a land of extremes where some of the richest people in the world live side-by-side with some of the very poorest. Likewise, some of the most spiritually oriented people in the world are living right next to some of the most materialistic. You can find it all in India, and this gives you a lot of options about how far outside of your comfort zone you are willing to venture.
Let's take a look at three key areas that impact your "comfort zone" and look at some of your options:
WHERE YOU STAY

Umaid Bhawan Palace, TripAdvisor's 2016 Travelers' Choice Award for Best Hotel in the World, Jodhpur, India (Photo credit Sambit04126, Wikipedia)

A lot of younger people visit India with a desire to travel as frugally as possible so that they can afford to visit for an extended period. In many locations, it is possible to find places to stay for as little as USD $2 per night, but you should not expect clean sheets, hot water, or towels at this price. The other extreme is the luxury tourist willing to spend more than USD $600 per night, per person, to stay on a luxury train such as the Maharaja Express, or in any of the immaculate 5-star hotels across India.
Mid-range hotels in the $30 to $80 range usually provide good value for the money. These hotels will have Western standards such as hot water, "normal" toilets, clean sheets, etc. Depending on the location you can sometimes spend much less and still have a nice place to stay, but you will need to do a bit of research first. In many locations, you can spend between $9 and $20 per night for a comfortable, clean, and safe place to sleep that may even have hot water, a balcony, and other features. Before you pick, check out the recommendations from other travelers on TripAdvisor.
Our favorite places to stay in India when we want a special treat are the Neemrana "non-hotels". These are located in 24 renovated heritage sites that have been tastefully converted into hotels. Check out these photos from Google.
Before you pick a low budget place to stay, decide if you are comfortable with "Indian style" squat toilets. Once you get used to them, these toilets work fine, but some Westerners prefer to avoid them.
HOW YOU TRAVEL

We have written extensively about travel options in India. The most comfortable way to travel long distances within India is by air, but overnight trains are also comfortable and provide cultural immersion that can be a wonderful addition to your trip. For shorter trips, traveling in air-conditioned taxis is comfortable, but longer trips by road can be exhausting given the road conditions in India.
For short trips in areas without a lot of pollution, autorickshaws work great. Consider bringing earplugs and possibly a dust mask if you plan to take open air transportation like rickshaws very often.
CULTURAL DIFFERENCES (that might make you uncomfortable)
While you have a lot of options when you decide where to stay and how to travel, the culture of India is something that you can't (and shouldn't) try to change as a visitor. As tempting as it is to try to change what you see, remember that this is not your culture and it is not your place to try to change India.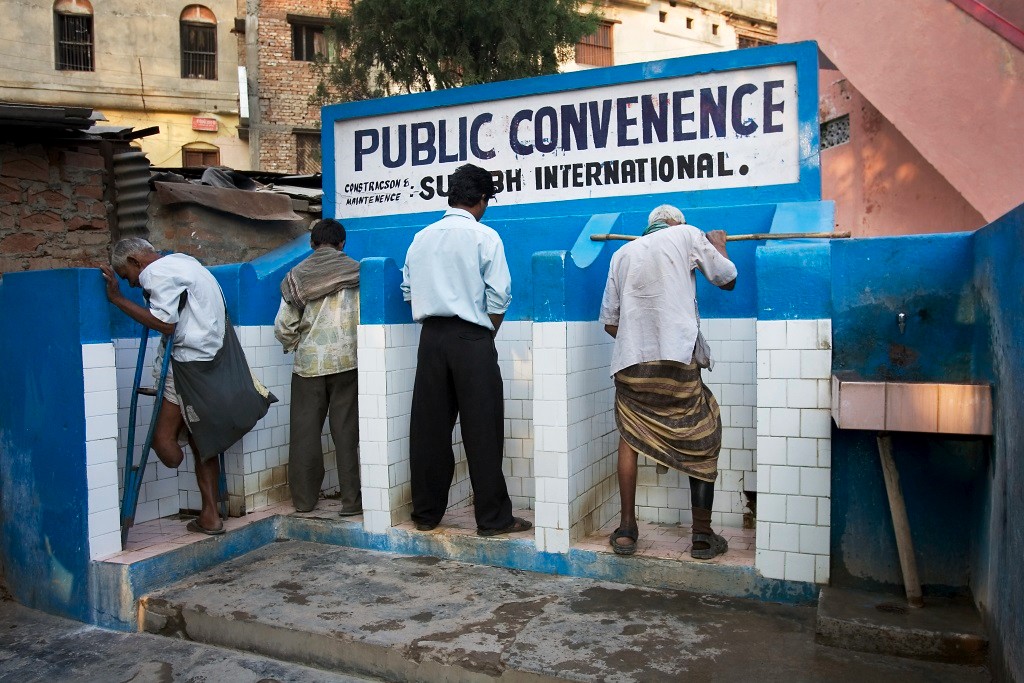 Photo credit Jorge Royan, Wikipedia
There will be things that you may love about the Indian culture, like the focus on family and education, or the way that people in India treat their guests. There will likely be things that make you uncomfortable as well, and these can be a "comfort zone" challenge. The concept of "personal space" varies from culture to culture, but wherever you are coming from, you can bet that your personal space will NOT be respected in the same way in India. You will be squished by other people while waiting in line, or while visiting temples. People will stare at you. You will see a lot of people spitting and probably a few men peeing on the street. The traffic is chaotic and the pollution dangerous. India has a trash problem and littering is common and widespread. You will see animal abuse. The caste system still exists along with all the inequalities that it creates. Every country has its challenges, including India, and as much as you would like to, you cannot control or change these negative aspects.
What you CAN control is how you REACT to these potentially uncomfortable experiences. Many people are worried about seeing poverty in India, but the actual experience is often not at all what they expected. Poverty, as seen on TV or in charity advertisements, tends to lack any personal dimension. We expect the poor to be unhappy and pitiful. While that may be the unfortunate truth for some, our experience with the poor in India has been quite different. We have been surprised again and again how many poor people live lives of dignity and personal integrity. When you meet these people you realize that they are people just like you and me, and they are making their way in the world as best they can. This is not to say that their lives would not improve if they had access to additional resources, in most cases, they would. The point is that many poor live decent lives and meeting these people in India with an open mind and heart can lead to a deeper understanding of humanity—and that is the core of a great travel experience.
Find your own balance of staying comfortable and pushing your comfort zone.